Description
New Blackberry Bold 9000 (AT&T) GSM QWERTY Cellular Phone Black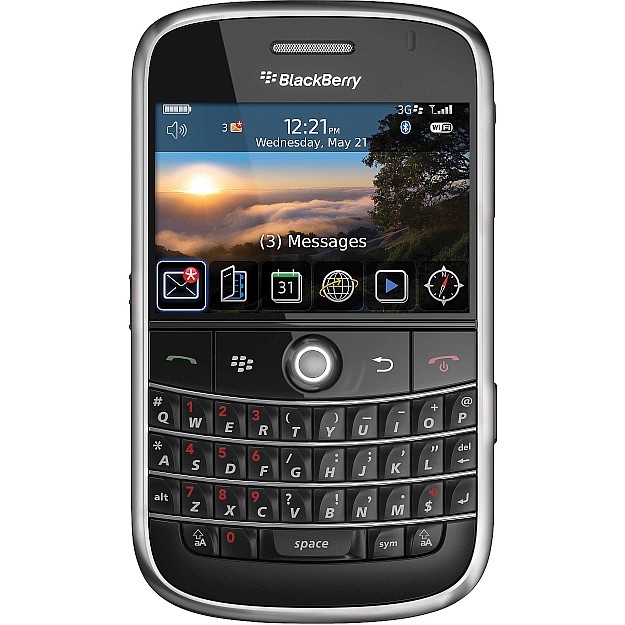 Because Looks DO Matter
Designed to give business professionals and power users unprecedented functionality and performance, the BlackBerry Bold is the fastest, most powerful Blackberry yet,

with support for tri-band HSDPA high-speed networks around the world as well as integrated GPS and Wi-Fi networking (802.11a/b/g).

It features a lustrous black exterior, satin chrome finished frame and stylish leather-like backplate, a sophisticated user interface, and a newly designed full-QWERTY keyboard.

Other features include a 2-megapixel camera/camcorder, Bluetooth for hands-free communication, 1 GB of internal memory with MicroSD expansion (up to 32 GB), multi-format audio/video playback, and up to 4.5 hours of talk time.
1 –
Blackberry Bold 9000 (AT&T) GSM QWERTY Cellular Phone Black
Link to read manual online