Description
WONDER WAFERS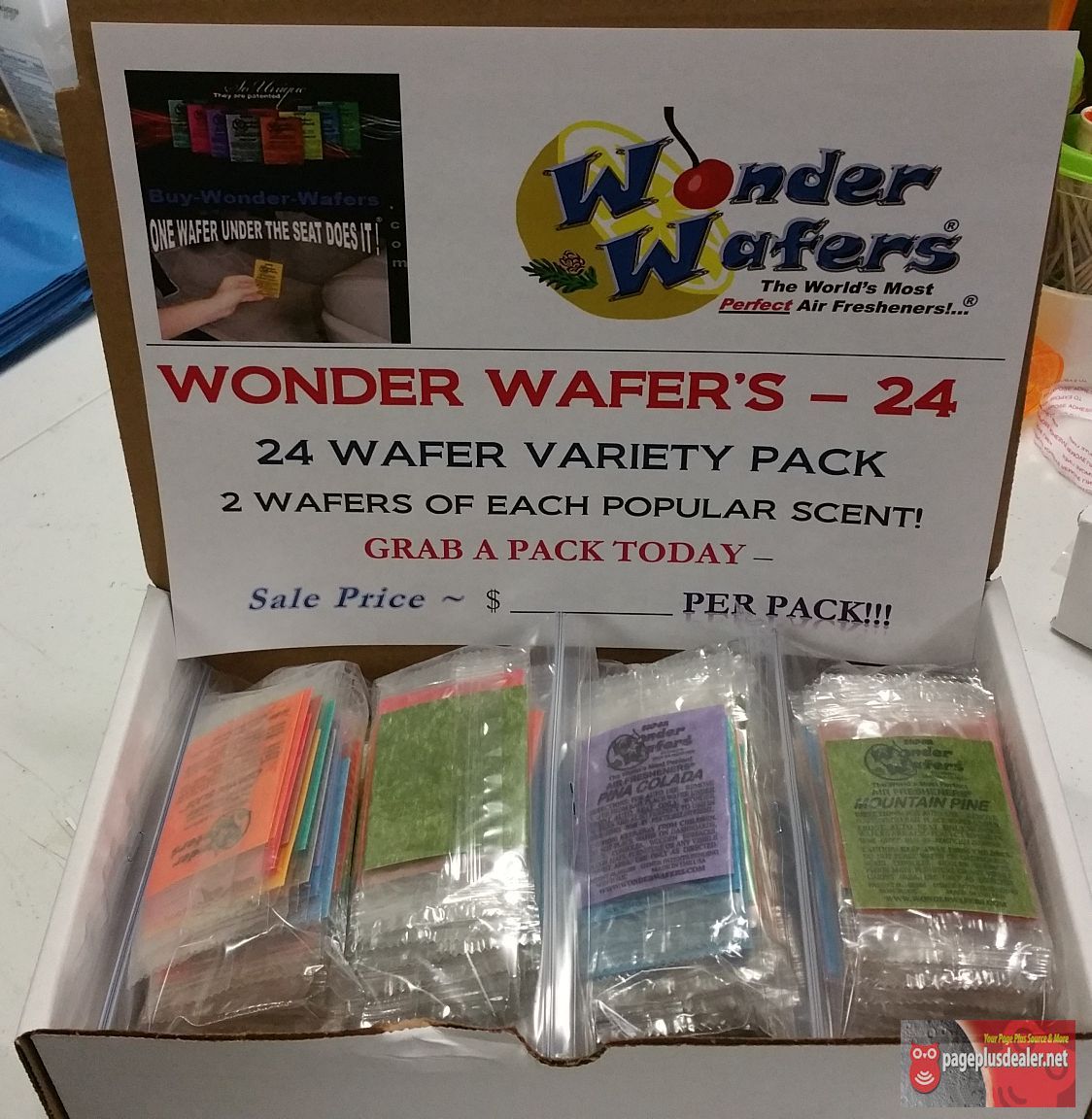 Wholesale Box
2 Wafer's each 
of the
 12 most Popular scents
8-Packs
of
24 Wafers
in
Display Box.
Great Impulse Purchase
Double Your Money in Your Store,
Flea Market Table, 
Garage Sales,
Price so low, you can even re-sell them on
 EBAY!!!!!
or
Even Organizational Fund-Raisers!
 Original product of USA
192 –  Total Scented Wafers for Only
 43.97
That is only .23 scents a wafer, or $5.50 a 24 pack
Which you can resell easily at 10.99 per pack 
& 
Double Your Investment!!!! EASILY!!
OR 
Even higher at upwards of $14.95 or more.
Some Local Car Washes Get 1.00 a WAFER!!!!!!
FREE Shipping too!!
 No more spills of freshener's spray, no more stains, easy
 removal.
Whatever you wonder, leave it to Wonder Wafers.
Wonder Wafers, as an air deodorizer are
 so unique that they are patented.
 These Wonder Wafers are popular among transport
 companies, hotels, hypermarkets, car washes and many
 more.
It can be put in vehicles, hotel rooms, restaurants, garbage
 cans, gym lockers, boats, bathrooms, kitchens or
 practically anywhere at only 2″ x 2.5″.
Everyone will Wonder, what smells so GOOD!
 SCENTS INCLUDE
NU Car, New Leather,  Fresh N Clean, Wild Cherry, Pina Colada, Black Royale, Baby Powder, Island Breeze, Pina Colada, Creamy Vanilla, Mountain Pine Fresh Scent, Aqua Frost- (Same as Blue Ice)